How BigLogoShop work
We offer high-quality great Logo Templates that you can select from our catalog, buy and download instantly, also we can help you customize Logo, change colors, text, fonts, etc. We are professional designers team with 10+ years of experience. Our designers will customize logo for your company or brand, we provide a sample for your approval within 24 hours.
Also you can buy Exclusive logos which selling only one time and you can fully own after purchase.
New Exclusive Logo Template Can't find the logo you need?
Today this is not a problem. Write to us right now, and we will prepare a logo template for you in 24 hours.
It will cost only $29 with default text and non-exclusive license or $59 with logo customization.
And from $499 for exclusive logo design.
Contact Us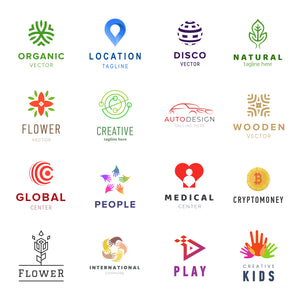 BigLogoShop Logo Templates
We are working hard, never stops and added new logos every day. Our database is currently growing and now it's 37 logos availalbe for purchase.
We provide creative, original and great logos for your brand, company, project, etc. Biglogoshop.com is perfect choice for buy template or exlusive logo.
Click on the button below for browse our full catalog of logo templates, pick some one and buy.
Shop now →